It's not pumpkin spice season. It's fall. I know it may seem confusing, but it's true. And it's all gotten out of hand. Surprise! Things do exist in the world that aren't made of sub-par "pumpkin spice" flavored syrup or odors — and those things are amazing, too. There are so many better things to do, smell and eat during the autumnal season than drink a shitty latté. 
Related-ish: 31 Pumpkin Spice Abominations That Will Bring Society To Its Knees
---
1. Apple flavored anything.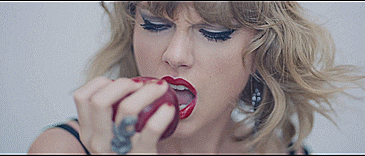 Everyone has been so distracted by pumpkins (what a weird sentence) that they totally forgot about apple picking. Apple cinnamon donuts, apple pie, caramel apples and apple cider are all amazing fall treats and don't get the attention they deserve. APPLES, PEOPLE. APPLES. They're the original sinful treat. 
2. Chai tea lattes.
An even better spice combo for fall is chai. Chai tea lattes are the most autumnal drink out there —  chai is made up of black tea, ginger, cardamom, cinnamon, fennel, clove and black pepper. That's like the witchiest concoction of all time. And it's the witchiest season, so, you know. Drink chai!
3. Getting to change up your wardrobe and rock fall fashion.
HELLO! Fall fashion is everything. Can we please start talking about the fact that everyone's Instagram is about to become VERY fashionable? If you don't love layering clothes, wearing boots and froliking in dead leaves, then I don't want to know you. Any new season is fun because you basically get to wear a new wardrobe. Rather than peeling sweaty clothes off at the end of a summer day, you get to bundle up in a sweater and watch the leaves fall. Is there a better feeling? I think not.
4. Salted caramel flavored drinks and desserts.
The paradox of sweet and salty is the epitome of the season. Do yourself a favor and trade pumpkin spice anything for salted caramel flavor. You can thank me later.
5. Actual pumpkins at pumpkin patches.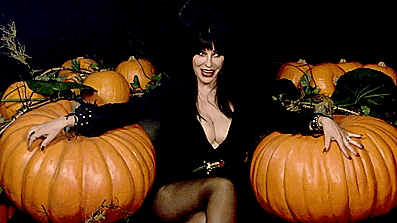 While many believe pumpkin spice to be made of real true pumpkins, they are very wrong. Pumpkin spice is just a combination of cinnamon, nutmeg, allspice, ginger, and cloves. There is no pumpkin to be found in pumpkin spice. This is a sadness. So find a real pumpkin somewhere — go to the country fair if you have to! There, you will fine pumpkin seeds, carved pumpkins, and pumpkin patches beat pumpkin spice any day. Nature. 
6. Cranberry scent and cranberry in a can.
Hello, world. Cranberry is a classically delicious fall flavor and scent. You know that weird canned cranberry at Thanksgiving that your embarrassed to admit that you love? (I prefer the chunky kind). That stuff is way better than pumpkin spice. At least it sort of comes from real berries. 
7. Rocking dark lipstick daily.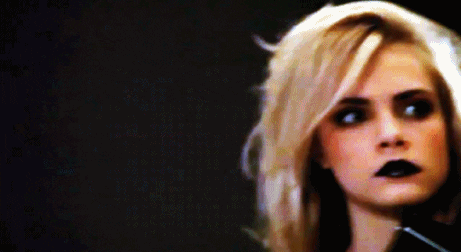 If you need something to stain everything you own while serving serious witchy vibes, then dark lipstick is for you. Black, blue, blood-red. It's alright for fall. As soon as the weather gets cooler, my lips get darker. I love nothing more than to leave my dark mark on everything my lips come in contact with. 
8. Surrounding yourself with candles
I'm not talking about pumpkin spice scented candles. I'm talking about the huge candle sale that Bath and Body Works has every fall with new scents. I'm talking about the fact that you can make your apartment smell like leafy heaven. Sage! Leather! Peppercorn! Spruce! #DREAMY. 
9. Going on fall dates to every festival in your city.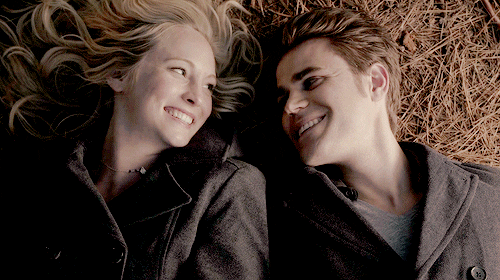 We all know about cuffing season, right? Urban Dictionary defines it as, "During the fall and winter months people who would normally rather be single or promiscuous find themselves, along with the rest of the world, desiring to be "cuffed" or tied down by a serious relationship. The cold weather and prolonged indoor activity causes singles to become lonely and desperate to be cuffed." So, naturally we are given hundreds of different fall festivals and events to attend to find the perfect cuffing partner for the season. They're cheesy AF dates, but you can't deny that everyone loves a good fall fest. 
10. Not shaving anything. Obviously, some ladies and gents forego shaving all year round, but for those of us who usually prefer smooth skin, we love when everything gets covered up. We now have the perfect excuse stop shaving. The day the weather permits me to wear pants two days in a row is the day I stop shaving my legs. I'm going into hibernation and that feeling is better than any assortment of spices.
Related-ish: 9 Fall Wines Under $20 That You Can Pair With Pumpkin Spice Anything