Gift giving for the holidays strikes an anxiety-cord with pretty much everyone. People are nervous about not having enough time to shop, not enough money to buy the best gifts and perhaps most important, not getting something truly ~unique~ and customized to their recipient's liking.
Let's face it, finding the perfect gift is hard work. You don't want to buy the same Victoria's Secret perfume set, and no one, I repeat no one, needs any more lotions from Bath & Body Works or, even worse, candles. Thankfully, there are gifts even your coolest, most plugged in, early adopting friend won't see coming.
1. For the party girl with a sweet tooth: Sugarfina Champagne Gummy Bears
Since your friend can't sit and crush bottles of champs all day (right?), this is the next best thing. And don't worry, they won't get drunk (although they're definitely intoxicating)! These teddy bears are filled with Dom Perignon Vintage bubbly in either Brut or Rose. They taste delish and look great in a pretty candy dish on the coffee table. (That's a nudge to also get them a candy dish.)
Get it HERE
2. For the friend who needs some GD serenity: Knit Kit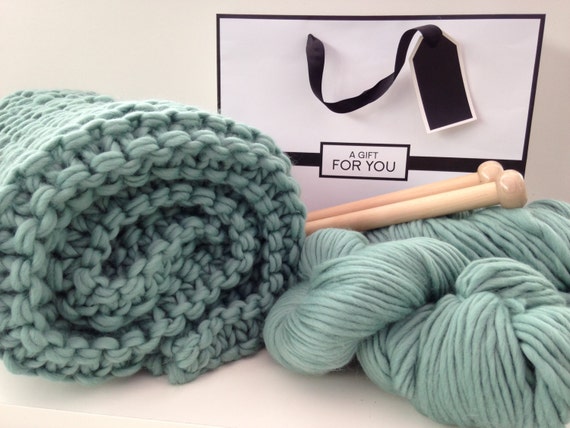 If you're up on the latest season of Shameless, then you know why this item made our list. Knitting, dear friends, is the ultimate form of relaxation. It lets you escape for some time and put your brain to work on more important things, like making a huge scarf. So if you have a friend who is high-strung, high-stress, or just always high…this is a great gift option.
Get it HERE
3. For the friend who has every type of shoe possible: Custom Converse
You might not think of shoes as an obvious holiday gift, but plenty of us have friends who obsess over kicks. When there's nothing left in the store for them to buy, making their own custom pair of Converse is the next best thing. The process is super-duper easy. It might take you a while because there are so many options to choose from, but hey, you're creating a one-of-a-kind masterpiece. Or, just get them a gift card so they can make their own.
Get it HERE 
4. For the friend who loves plants, but would kill it if they had one: Carafe Moss Terrarium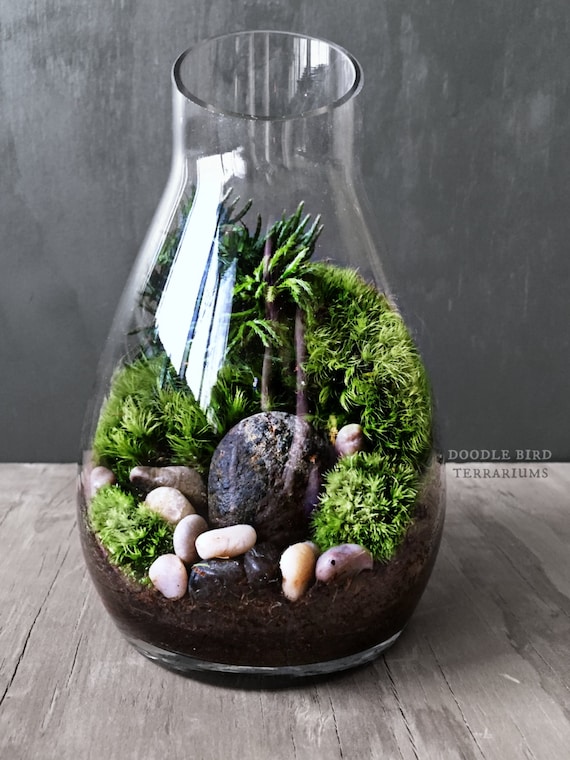 Terrariums are pretty self-sufficient and only require sunlight and some water. They're wonderfully pleasant to look at, be it in the office or in the home. There's a lot to choose from, but we love this moss version. Simple and elegant.
Get it HERE
5. For the friend who would sit by a fireplace all day if she could: Zara's Ribbed Cardigan
Give your friend a reason to stop complaining about how cold she is. This ribbed cardigan from Zara, which also comes in green and white, invites you to assume the position: pull sleeves over wrists, zipper all the way up, cuddle on the couch and binge on TV. Grab a matching scarf, and you've got yourself an awesome gift set.
Get it HERE
6. For the friend who wishes they had a side gig as a bartender: Cocktail Courier
If this doesn't give you a reason to invite yourself over to your friend's place, I don't know what does. Cocktail Courier is a cocktail delivery services that brings the craft cocktail experience (think mixology) right into your friend's living room. The subscription package provides ingredients and easy-t0-follow recipes. It's 5 o'clock already, right? Cheers!
Get it HERE
7. For the friend who wears a Fashion Police badge: Greenery
Pantone's 2017 color is greenery. (I didn't know "greenery" was an actual color name, by the way. Isn't it what people used to call pot? I digress.) You can bet you'll be seeing a lot of it next year, so show off your fashionista skills and get ahead of the game with some awesome jewelry from Manic Trout.
We're loving these Lucia Crazy For You earrings and the Dangerous Days bracelet.
8. For the friend who monograms everything: Function of Beauty
If you can customize everything else on the planet, why not have the opportunity to create shampoo and conditioner that works with a particular hair type? Genius. With 12 billion possible custom combinations, Function of Beauty gives consumers the opportunity to personalize products with their formulas that are created just for you. Choose size, color, fragrance, and even personalize the bottle. Love!
9. For the friend who you also love and have sex with: Pinrose Personalized Couple Keychain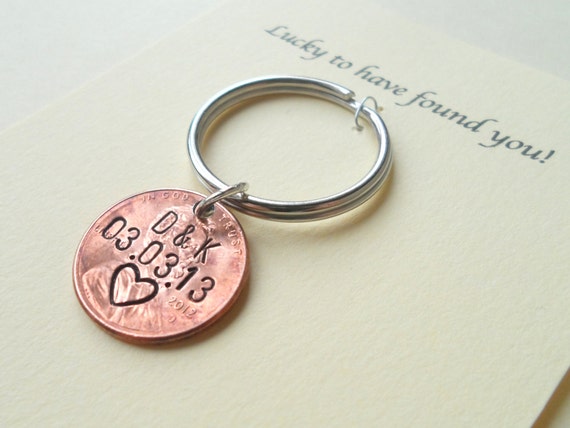 Keep your boo close to your heart (but really, in your bag) with this personalized keychain. If we could caption this, we'd call it, "You're the ONE."
Get it HERE
10. For the friend who has too many photos but not enough frames: Pinrose Perfume
Picture frames are stationary, but a perfume bottle you can throw in your bag and carry everywhere with you. Bonus: you smell good on demand. Pinrose lets you create the perfect fragrance for your gift recipient. You've never bought perfume like this before: You take a quiz and get results that are a customized scent "prescription." Popular scents include Wild Child, Merry Maker, and Cuddle Punk. You can also customize the bottle with your favorite picture of the two of you. BAM.
Get it HERE
11. For the friend who basically wants to live at the beach all year round: Madame La La
You hate being pale during the cold months, and you know your friend feels the exact same way. You guys would venture out to the tanning beds but 1. it's too cold and 2. cancer. Madame La La's exclusive self-tanning skincare brand is a favorite among the celebs. Test out their Bronzing Ball and Tan Mousse, two of my favorites.
12. For the ~quirky~ friend who wants to stand out: Valfre Phone Cases
Talk about having a personality! Your friend will get tons of double-takes thanks to these 3D silicone phone cases that are like framing works of art for your cells. Choose from an awesome variety like Cold Bitch Brew, Shell Phone, and Lipstick. Your friend will definitely be pleasantly surprised with this attention-getter.
Get it HERE 
13. For the friend who just moved into a new place: Personalized cutting board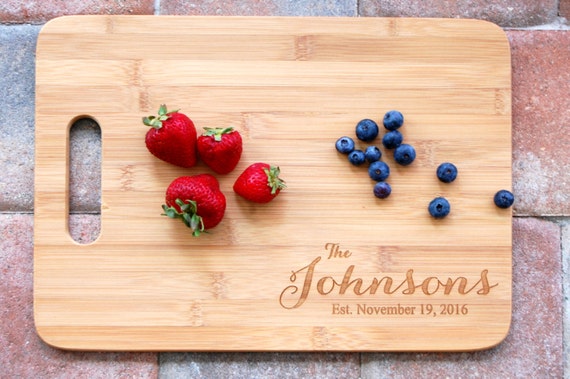 Maybe you have overachieving friends who just bought a new house. Maybe. You want to get them something personalized that commemorates the occasion, so you opt for a cutting board. Whether they're cutting up lemons and limes for a party, or chopping up veggies for dinner, they'll definitely make good use of it.
Get it HERE
14. For the friend who is the most organized person you know: Blue Sky Planner
If your friend is really that organized, they may already have a 2017 planner. If that's the case, buy it for 2018. Blue Sky planners let you completely customize everything, from fonts used and inserts added. It's a perfect way to kick off the new year!
Get it HERE
15. For the friend who is super humble: "Sorry I'm Awesome" T-Shirt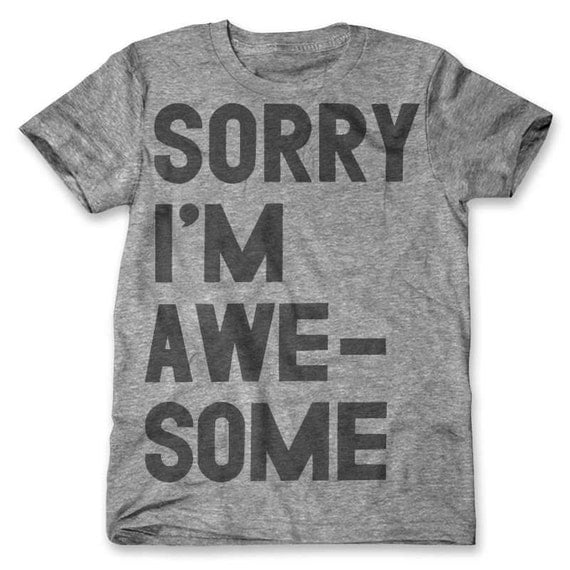 Get it? Because they're shy and humble. Bonus points if they're single and you dare them to wear this to a bar.
Get it HERE