Real-life romance is hard to find. No matter how many times you watch a Nicholas Sparks movie in hopes of randomly finding your soulmate, that stuff might as well be an animated fairy-tale. Go ahead and call me a cynic.
Hayley Robbins, on the other hand, is a lot more optimistic then me. On a beach trip six years ago, Hayley decided to do a little experiment in honor of all the single girls out there. She wrote her name and phone number on a softball hoping "cute guys" would hit her up. There was no immediate response and Hayley forgot about her little experiment over time.
She then put my pessimistic views to shame after someone found that softball and actually texted the phone number.
The text read "Hey, I wanna be a superhero. Guess my name." She clearly wasn't into the guessing game because she responded how all of us would with a text reading "Who even r u." It's a good thing she did reply because she was shaken to the core to find out what the text exchange was in reference to.
It only took six years for someone to find her softball and by a GUY named Adam.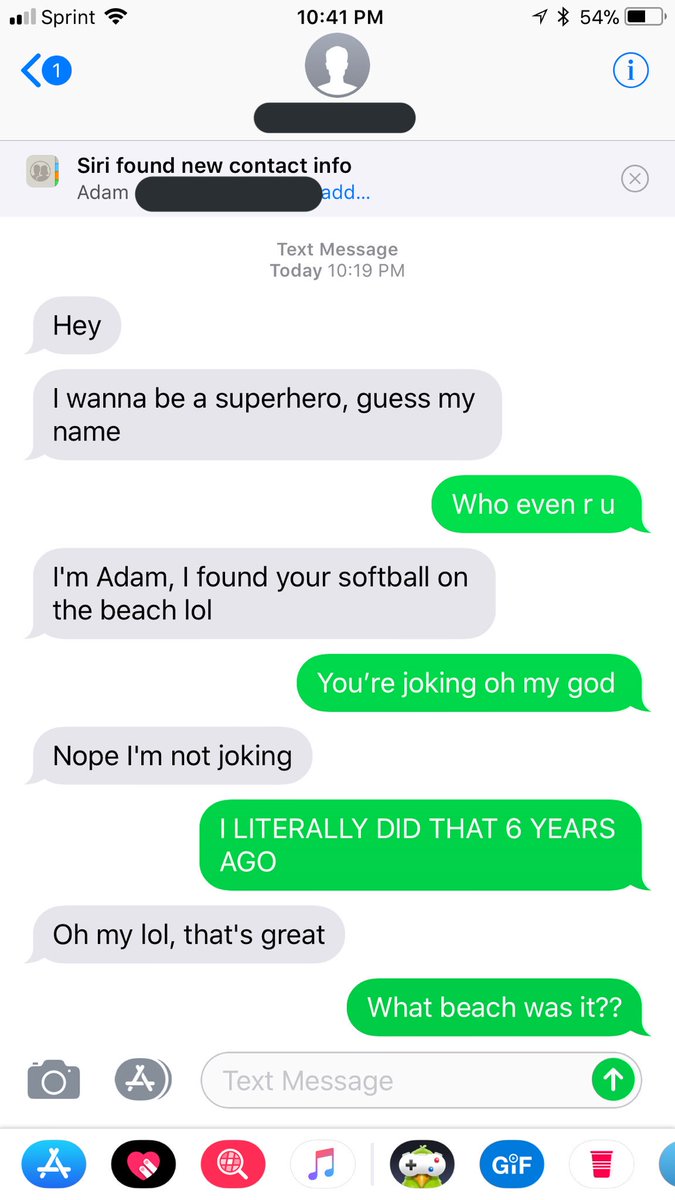 Is this real life right now?
But just as I would have guessed, there's a plot twist and Adam isn't Adam.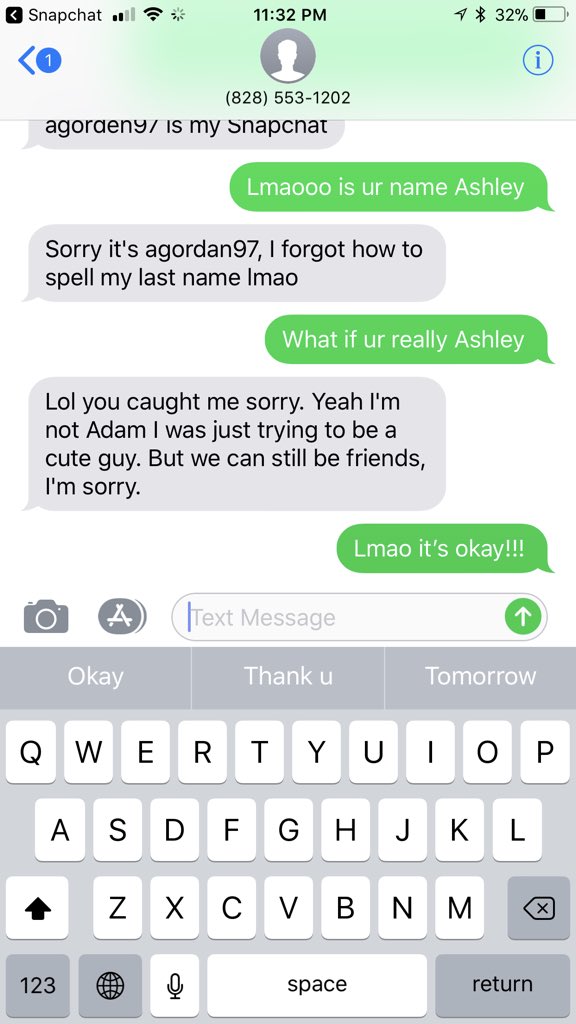 After continuing the conversation, Hayley learned that "Adam" is a masterful, 16-year-old catfisher. The texter turned out to be a girl named Kelci, but who also temporarily pretended to be an "Ashley."
We are unsure of why Kelci (if that's even her real name) faked her way through this convo, but Hayley and the internet had a laugh out of it.
Someone even refused to believe the whole thing.
One thing's certain though and that's that Hayley should probably change her number now.